about the blog
Welcome to my blog! This blog post wedding related photos. I hope you get inspiration to all the photos that I post. I also post the vendors that are included on the photo so that If you want to contact them you won't have a hard time finding who's who.
HAPPY REBLOGGING!
THE WEDDING NETWORK
disclaimer
I do not own any of these photos/videos/gifs unless stated or watermarked.
If you own any of these photos/videos/gifs please submit to me the link of the post and I'd be happy to change the source.

when I ORIGINALLY post something here on tumblr. I make sure that I put all the vendors included on the photo if possible, or atleast the photographer who took the photo.
Statistics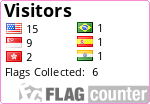 Blogs i follow